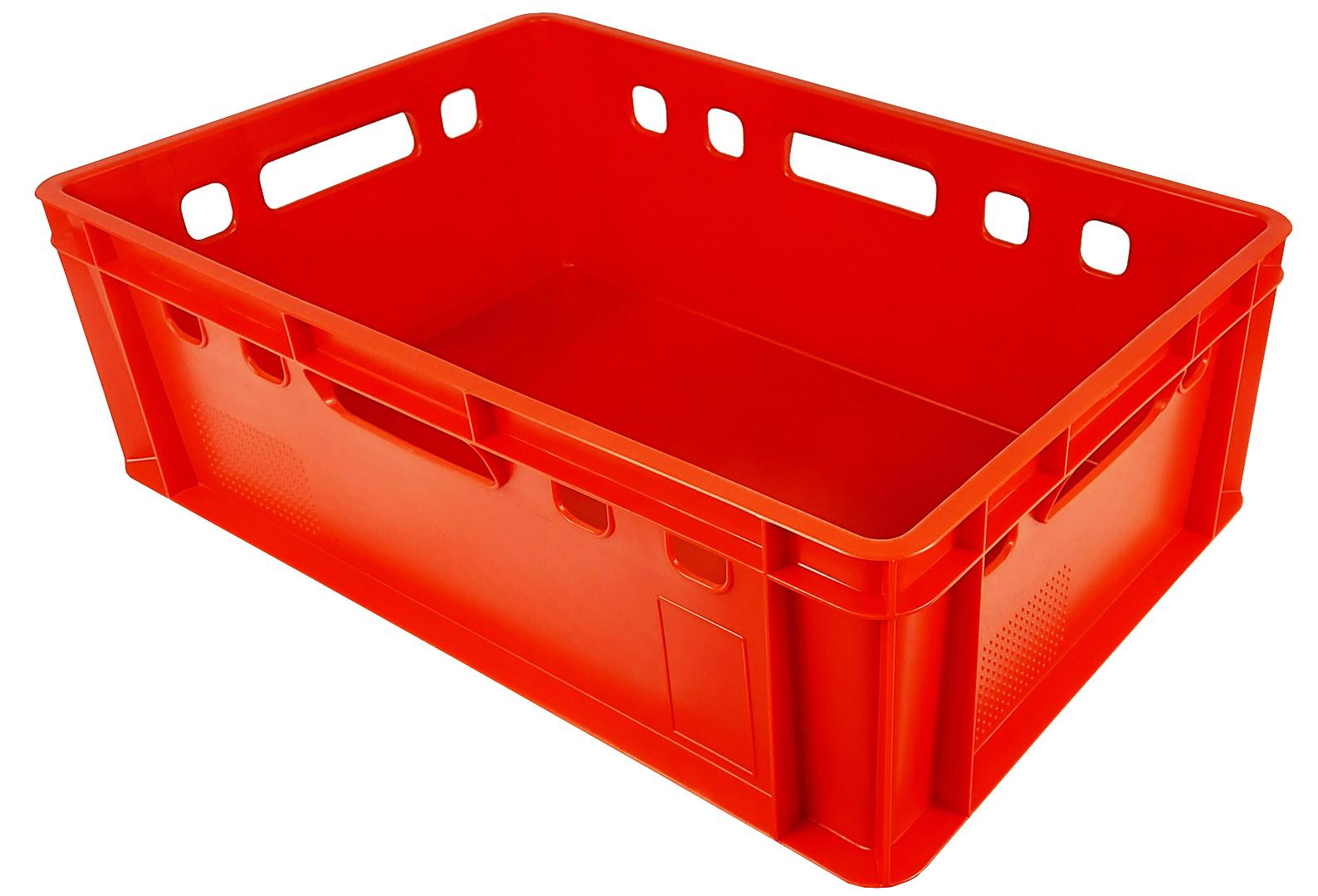 The container is intended for the meat industry, but it will also be perfect for other industries, especially in gardening.
The outer dimensions of the container are: 600x400x200mm, internal dimensions: 567x368x195mm.
Load capacity 40 kg. Net weight 2 kg.
The original HDPE material was used for the production of the container, the container is intended for contact with food.
Colour versions: standard is red and white, the possibility of production in other colors.
Convenient handles on 4 sides of the container make it easy to carry. Smooth inner walls allow for thorough and quick cleaning of the container.
Smooth bottom intended for use on belt and roller conveyors.